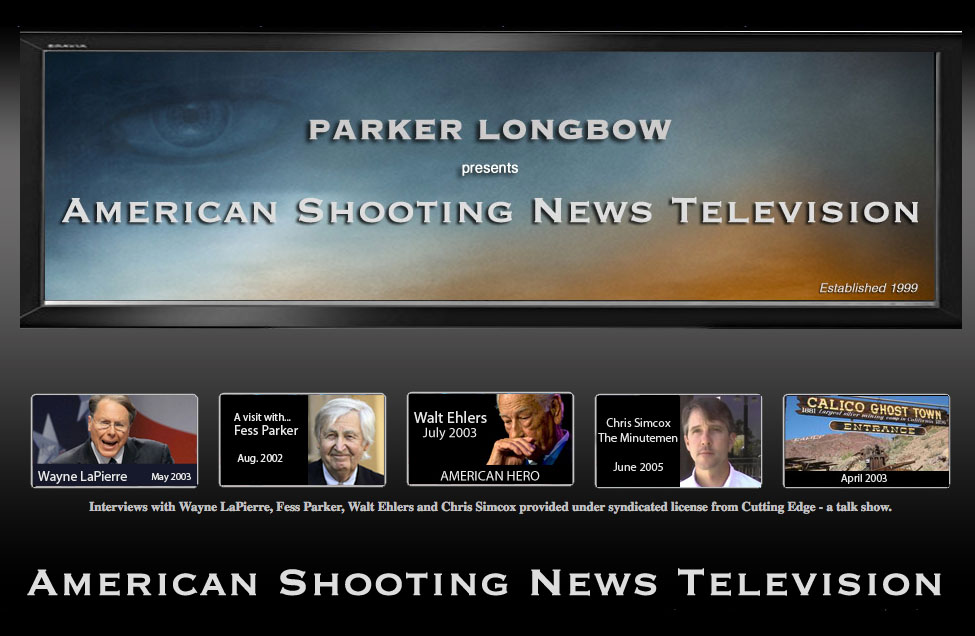 Keeping up with current gun related concerns demands that there is a weekly forum available for all Americans where they can find out the current facts and gain a true understanding of how government proposals, laws and activist groups will affect their 2nd Amendment liberty – lives and families!
The American Shooting News Television program has brought together the most prestigious and knowledgeable team of firearm conscious personalities in the country.Fred Romero serves as the host for our weekly news and information program, interviewing the most important decision makers in the country!
Internationally known shooter John Shaw will instruct the American people on "Gun Safety" along with his celebrity guest or other nationally known personality! Field reporters will assess current updates on issues in a regional format.
American Shooting News Television is an interactive forum dealing with the very hot issues which will impact not only your right to keep and bear arms, but issues which can affect the safety of our nation!
Parker-Longbow Productions